Sample Application
Our Demo Loan Application serves as a platform that you test and demo how the secured widget function in operation for your business before integration. Ther following step are useful to help you get started:
Create an account and log in to the Demo Loan App Dashboard
Complete all necessary verifications and navigate back to the home page
Click on the "Request a Loan" button to take you to the form to fill for requesting the loan
After completeing the form, submit to continue and trigger the Secure Widget
A modal comes up with an interface for users to approve and give consent before proceeding to the next steps as shown below: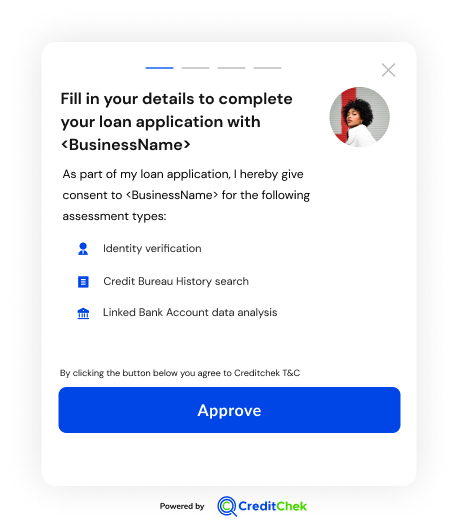 You are then required to fill in your Identity details on the form that comes up. Our system verifies the data submitted once the Continue button is clicked on.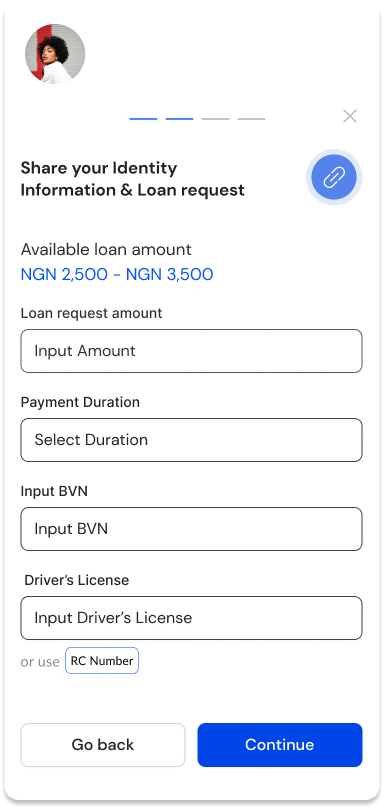 There are two options available in order to run insights with the widget which are using your bank account statement and verification of your valid phone number.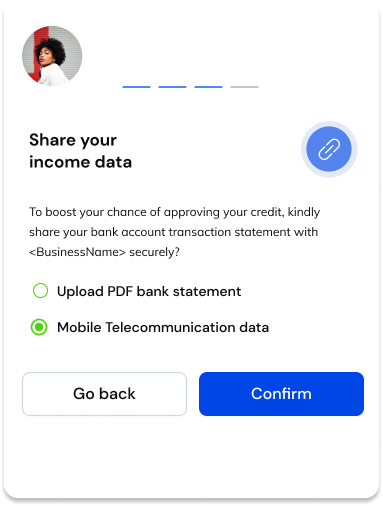 OPTION 1: Upload PDF bank statement​
You are required to select your bank based on account type (i.e. Savings or Current), and then upload a recent bank account statement which would be used to run an insight for loan eligibility.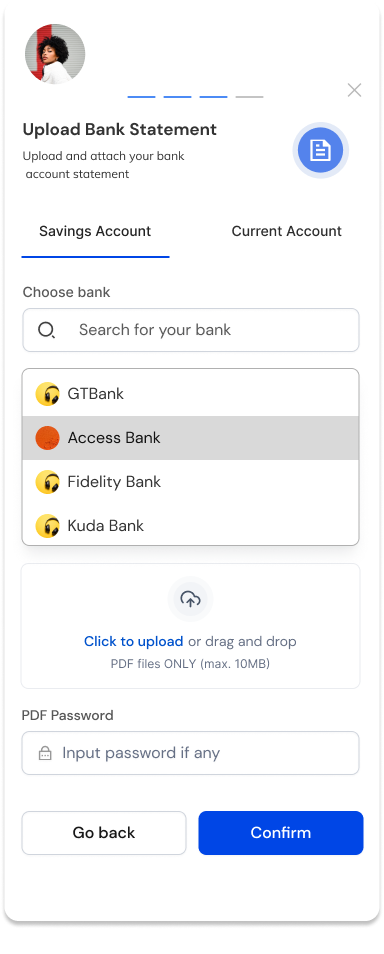 After the upload is successful, click on continue to run the assessment.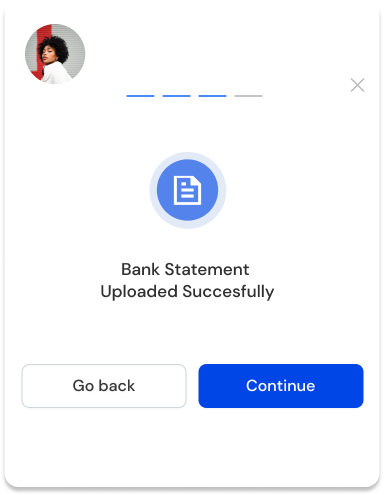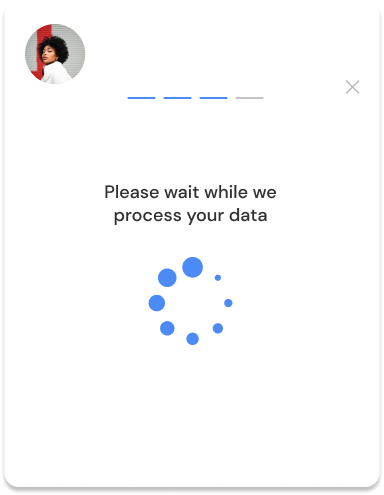 OPTION 2: Mobile Telecommunication data​
You are required to select your network provider and also input your phone number. After this is done, a verification number will be sent to your phone number.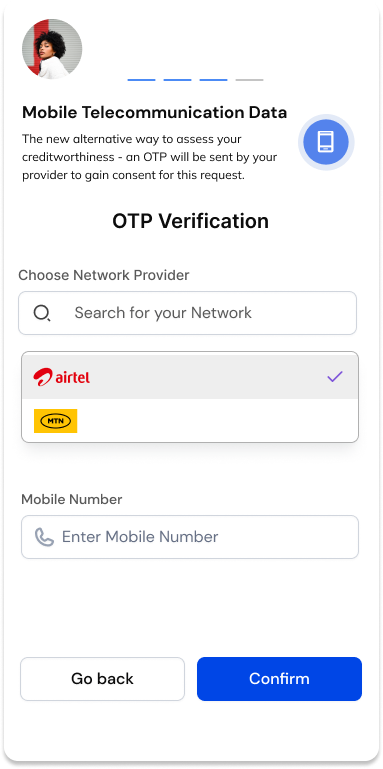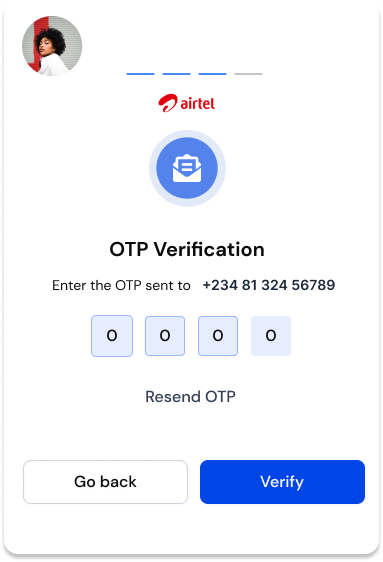 Finally...​
When the assessment is done, either of the modals below comes up to show the results of the assessment just concluded.